Let me turn your ideas into
a masterpiece.
Individualized Attention

Confidential Services

Specialized in All Genres

Retain All the Rights to your Story
Full Length Books Starting at $30,000

Payment Plans Available
Contact me for a Free Consultation Today!
My services are unique in that I provide the individualized time, attention and expertise your project deserves. Unlike larger companies that may shuffle you around to less experienced writers, I only take on one or two clients at a time. You will always know exactly who you are working with and be able to reach me any time. I work closely with clients to realize their project and ensure a professional, commercially viable manuscript ready for publication. Choosing a ghostwriter that can capture your vision and voice is a very important and personal choice, make sure you are choosing someone you trust.
Learn more about me HERE!
The Process:
So many clients ask me what they need in order to get started, worrying that they should have an outline or part of the book written. My answer is always nothing except your ideas. It is my job to help walk you through the process of organizing and creating a manuscript from beginning to end. The process is completely custom built to your needs. We work closely together to organize your thoughts and begin writing. Throughout the process we stay in close contact as I submit pages based on a schedule we develop. Your feedback to me is incorporated through revisions until you have a manuscript that is exactly what you had envisioned.
The Philosophy:
I believe in the importance of the very personal relationship between ghostwriter and author. The author's voice and vision is an integral part of the writing process. That is why I customize my services to the needs of each author I work with. My job is to facilitate your writing needs. To that end, my services are always confidential and the author retains all rights to their story. My passion is writing, and I want to share that passion to fulfill the needs of your project.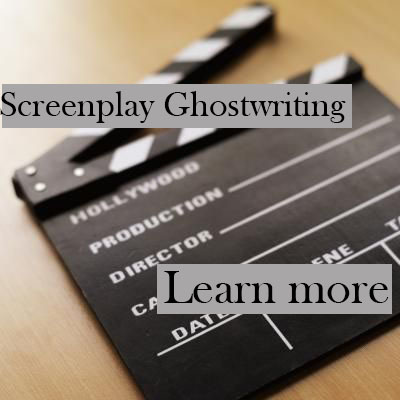 NOTE: As an individual ghostwriter, I only take on ONE client at a time in order to guarantee you get the time and attention your project deserves. This makes my schedule limited. If you are ready to write your book, please contact me.